HRBombers will NOT be played in 2020 given the shortened season, etc. Any checks received will be shreded and any payments returned. Please come back next year and be ready for a great 2021 Season.
---
Welcome to HRBombers.com where you need to Go Yard or Go Home! This Cash Pool is all about which players will hit the most home runs in the 2021 season? Who's going to Mash? Who will be the Sleepers? Who will fail? Who will get hurt?

To enter the pool please create an account and then generate as many entries at $50 apiece as you want. Bring a first time player into our game for just $30.

Complete the following THREE steps to create and enter your selections.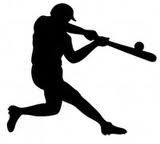 -Step 1, select one player from each FOUR "Power Groups". (Grouped based on calulated projections)
-Step 2, select any SIX players from the Field List. This will give you 10 players total.
-Step 3, click the "submit team" button at the bottom of the page, then sit back and relax.

Please note, you'll be able to edit your entry(s) as many times as needed until morning of Thursday, April 1, 2021 CST.

The six monthly winners/runners up plus the Top winners overall will be based on the most home runs from your best NINE players, not ten.

Your entry fee is due by 6/1/2021 or your entry will be deleted. All funds received after the deadline for a deleted account will be returned in full immediately.


Here are the 2019 Top 4 Groups.... You'll see the "Rest of the Field" when you create your entry.
GROUP 1
- Pete Alonso (NYM)
- Cody Bellinger (LAD)
- Nelson Cruz (MIN)
- Joey Gallo (TEX)
- Aaron Judge (NYY)
- Mike Trout (LAA)

GROUP 2
- Nolan Arenado (COL)
- Bryce Harper (PHI)
- J.D. Martinez (BOS)
- Matt Olson (OAK)
- Giancarlo Stanton (NYY)
- Christian Yelich (MIL)

GROUP 3
- Yordan Alvarez (HOU)
- Khris Davis (OAK)
- Rhys Hoskins (PHI)
- Manny Machado (SD)
- Miguel Sano (MIN)
- Josh Donaldson (ATL)

GROUP 4
- Ronald Acuna (ATL)
- Francisco Lindor (CLE)
- Mike Moustakas (MIL)
- Juan Soto (WAS)
- George Springer (HOU)
- Trevor Story (COL)

This is a personal site for the purpose of entertainment amongst invited friends. This is not an open gambling site and is not-for-profit.
* * * HAVING ISSUES? ... PLEASE EMAIL US THROUGH CONTACT US FORM * * *